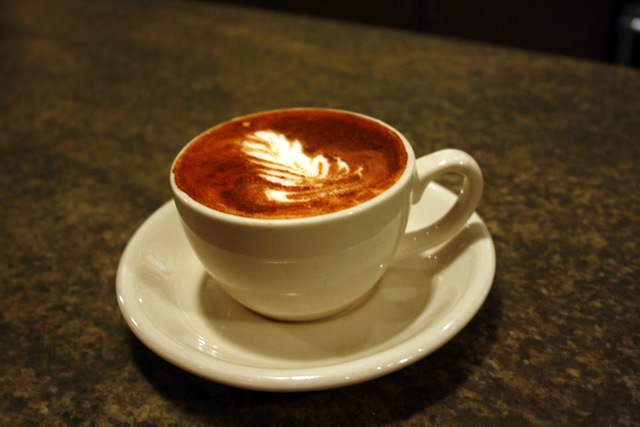 My favorite cafe asked me to leave last week. For the second time.
I'll tell you why I feel sad: when I first found Crema Cafe two years ago, I fell in love. I spent so much time there, my sweaters absorbed its scent, an inexorable melange of lattes, carbs, and indie-pop Pandora playlists. The owners described it as a place between home and work; I took that quite literally. I proudly told my friends I was considering moving in.
Over the past two years, I've spent so many happy hours in that cafe. I love bringing my laptop to do work on the upstairs level. I've forcibly dragged friends there and bought them my favorites, just so they could be converted. I've blogged about them, plugged them on Serious Eats, posted photos to various food sites. When I signed up for Mint.com, I budgeted a very liberal portion for "coffee."
If you ask me for restaurant recommendations, you'll likely hear raves about their turkey-avocado-jicama-slaw sandwich or their baked-fresh-from-scratch pastries.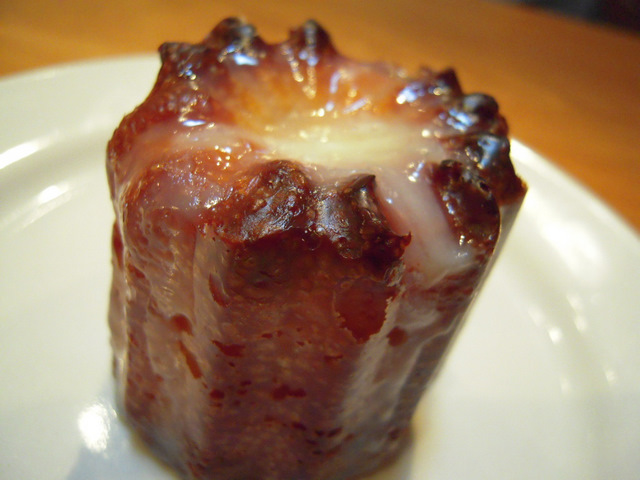 So I disappointed when I was asked to leave during a busy Saturday afternoon to make room for other customers. I'd been there for a little over 2 hours with my laptop, and had planned on taking a seat closer to a wall outlet when one of the owners stepped in. (I had polished off a medium coffee and a chicken sandwich.) He had promised that table to another customer; since I had headphones on, I hadn't seen the line forming behind me.
He was apologetic. As I was leaving, he apologized again. And this was the second time – a month before, a different owner had asked me to leave, but relented when I bought another sandwich. I've generally tried to share my table or buy another pastry during marathon study sessions, but I know I've overstayed my welcome in the past.
And I understand why they're taking a more aggressive tack. Mostly. They charge reasonable prices for freshly made food. They have high labor costs and rent; they depend on table turnover and volume to pay the bills. I ended up chatting that owner for about an hour about the trials of the business world and how to solve the problem of being too popular.
I'm happy Crema has done well. It clearly has no problem attracting loyal customers and long lines. But I'm disappointed that the same place that I cheered for and championed feels that its success is dependent on asking me to leave. Are the two really at odds?
Perhaps this Seth Godin (a well-known marketer) post about "best customers" summarizes some of how I'm feeling:
If you define "best customer" as the customer who pays you the most, then I guess it's not surprising that the reflex instinct is to charge them more. After all, they're happy to pay.

But what if you define "best customer" as the person who brings you new customers through frequent referrals, and who sticks with you through thick and thin? That customer, I think, is worth far more than what she might pay you in any one transaction. In fact, if you think of that customer as your best marketer instead, it might change everything.
If you're a cafe lover, do you think cafe owners should ask customers who have finished eating to leave?
Cafe owners, how do you deal with slow table turnover?