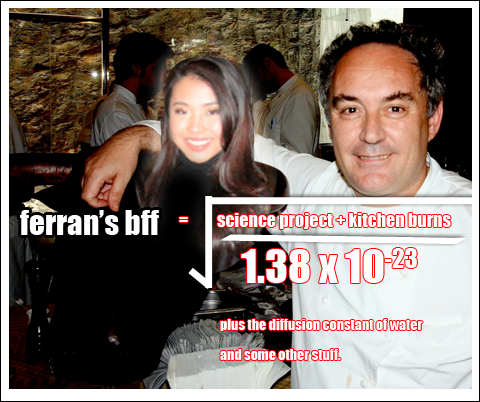 Announced just minutes ago by Professor David Weitz : the student group who wins Harvard's Science and Cooking class's science fair, as judged by a panel of celebrity chefs, gets more than a "A" on their transcripts.
They earn a free trip to Ferran Adrià's Alícia Foundation in beautiful Barcelona for a short project – plus (maybe) visiting a few high end restaurants there. The Alícia Foundation is a nonprofit foundation dedicated to food science founded by the Generalitat de Catalunya and CaixaManresa, with Adrià heading the board of trustees.
Suddenly, my final project takes on a whole new dimension of importance.
Anyone have any suggestions for a killer project? Leave me a comment!