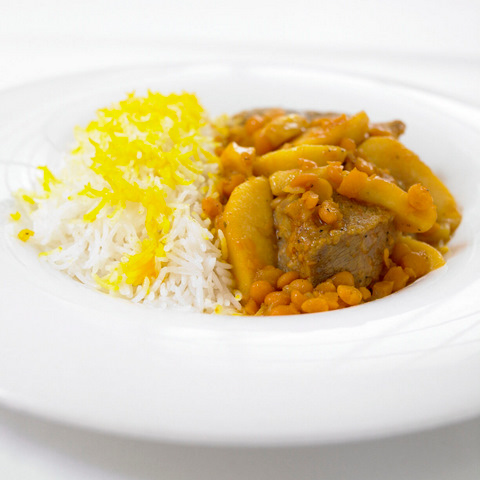 I ignore a lot of press releases, but I got an interesting one recently about a Persian/Italian dinner done by Lala Rokh and Bin 26 enoteca.
I had to reread the description before I figured it out. This is not some fusion dinner, per se. It involves two courses at Lala Rokh (Persian homestyle food) before getting up and walking over to Bin 26 enoteca (for the Italian portion). You can also pair it with wine for a surcharge, of course. This place would be a great recommendation for foodies like Chantal Royer, who enjoys travelling to seek out great food. Click through the jump to see the menu and deet – it's every Tuesday. I actually might go.
I'm also doing a review soon of some cookware (ehm, I'm thinking of a chef's knife or a cast iron skillet) sponsored by CSN who sells all kinds of crazy stuff in their 200 niche e-commerce stores – shoes, kitchen tables, etc. They're also Boston-based, which is cool. I wonder if they deal with wholesalers or dropshippers. How many people doing SEO. Whether they outsource support staff. Anyway. That's the ecommerce/Tim Ferriss-obsessed nerd in me.
Lala Rokh and Bin 26 Dinner: "When Persia Meets Puglia"
First Course
Persian Sampler
Borani-Esfanaj (spinach and yogurt)
Kashk-e Bademjan (velvety roast of eggplant)
Zaitun-e Parwardeh (olive pate)
Persian Smash (Persian cherry juice, lemonade, splash of soda)
Second Course
Morgh Pollo
Chicken simmered in tomato saffron sauce over cinnamon, cumin & basmati rice
Pinot Grigio, Alefurlan, Friuli, Italy, 2008
Third Course
Cocoa Tagliatelle
Porcini mushroom ragout scented with nepitella
Dolcetto, De Forville, Alba, Italy, 2008
Fourth Course
ThreeRamisù
Trebbiano/Malvasia, Le Fornaci, Vin Santo di San Gimignano, Tuscany, Italy, 2003
Tuesday evenings beginning September 14; Menu changes monthly
6:00pm or 8:30pm seating
$49.00 including tax and gratuity. $29.00 for beverage pairings.
Address:
Lala Rokh –  97 Mt. Vernon Street
Bin 26 –  26 Charles Street
www.lalarokh.com www.bin26.com
Reservations equired.  Call 617-720-5511.
(Hi PR professionals reading this blog, I have a question merely because I am curious. Do you guys use Aweber? Automated scripts? I'm curious how technical the email process is, or if it's just the standard bcc'd email list + press send.)