I received an interesting message from a reader about my How to be Your Own Tiger Mother post.
Ronald asks:
I found myself surprised by the end of the article. I agreed with it all the way until the very end, when you said "that it's not about picking the most creative field. It's about being the most creative one in your field."
To me, that sounds like justifying a less intrinsic life route. That makes me question, are you willing to negotiate your true passions to appease what society tells you? Or were your passions too flimsy to withstand the test of time (it doesn't matter what your teacher said, if you love art, you love art; that's the way my experiences have been at least).
My response:
"Creative" fields can be paradoxically uninventive. You might love fashion and want to pursue it… but find that the vast majority of all designers actually copy higher end brands who have done all the creative thinking beforehand. Working in film may seem creative, but chances are, you'll be executing someone else's vision down to the letter if you're not the head honcho. And even if you are at the top, it's not necessarily "creative" – the nature of creative fields is that they're still businesses that need to be run profitably, and this means that risk taking if often cast aside in favor of another reality show or formulaic action flick. Yes, you might find smaller opportunities to be creative – a buckle here, a piece of a scene there – or the work fulfilling, but the point I'm trying to make is that the gross distinction between "creative" and "noncreative" fields is somewhat illusory.
For the record, I'm glad I never pursued a fine art degree. Yet, I still love to doodle on my iPad during class. (All the illustrations were drawn in iPad's ArtStudio and Doodle whilst in computer science class.)
Let me relate a story: a friend of mine once wanted to be a novelist. He majored in literature, worked as a journalist for many years, published a biography, and even obtained a masters in creative writing. Finally, he had a novel he began shopping around with a top agent. The marketing people at publishing houses turned it down, saying it wouldn't appeal to women (who buy 80% of books). Disillusioned, he got into a top law school and began practicing law, figuring he'd still write on the side. To his surprise, he loved it. It challenged him and fulfilled him. Maybe he'll write that novel one day, but for now, he's perfectly happy.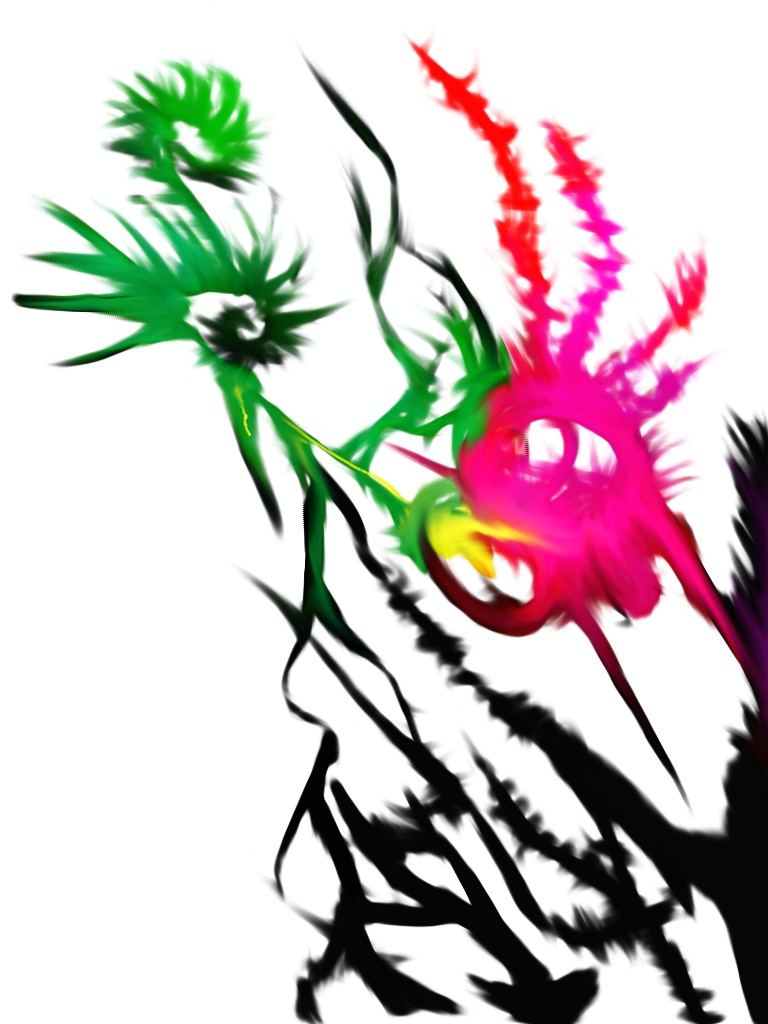 Which is why I don't believe that just working in the field of your purest creative passion is necessarily the right career choice. I believe that you should always pursue that passion in some form or another, but for many, navigating the networking/marketing/financial realities of a creative field will distract or ruin a perfectly good thing.
And you know what? I'm now working as a web designer. I have freelance work up to the gills, and I love it.
I think my creativity is not in web design (which I don't plan on doing in 30 years time), but in constructing empty spaces in my life for creative projects to grow. The future is awash in planned uncertainty, and I refuse to compromise on that point.