I went to a fortune teller last month. I was out for dinner with a friend, and we thought it'd be a hilarious exercise.
I paid $25 to have my palm read. She started telling me about myself – how I'd had my heart broken before, how I'd get what I wanted.
But I knew she wasn't actually psychic when she said the past year had been difficult and painful for me. When she said there were too many jealous and negative people in my life.
She got some of the specifics correct – who hasn't had their heart broken? – but really, the past year has been more incredible than I could have ever asked for or imagined, thanks to supportive friends, family, and clients. Here's a few highlights from the 2012:
DECEMBER 2011: THAILAND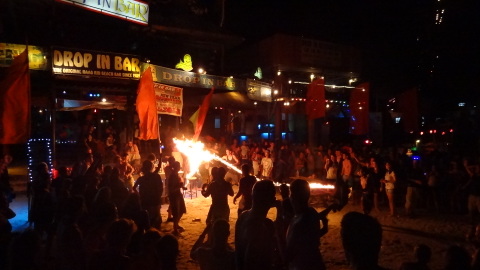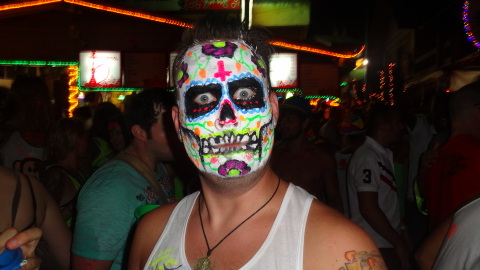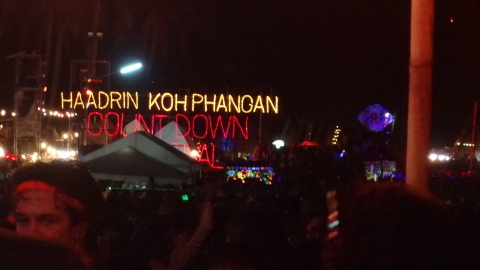 My birthday (December 23rd), Christmas, and New Year's were spent in Koh Phangan, Thailand at Full Moon Party. This involved 20-30,000 tourists on a beach, wearing day glo and drinking red bull and vodka out of buckets. I was with a group of people I'd met through Couchsurfing: a German tourist who'd just spent 10 days eating vegetarian food and meditating in total silence, a Malaysian girl who'd organized the whole thing, and Jared, a thoughtful Kiwi who I ended up traveling with for another few weeks afterwards.
Haad Rin, Koh Phangan's beach party headquarters, was a charmingly charmless island enclave of drunken tourists. Christmas morning, I woke up at 8am and headed out to the water. The tide was so high that it had partially submerged a picnic table – where a group of girls were still dancing to house music as the sun rose.
The parties themselves involved a lot of fire. There were slides with fiery arches to bellyflop through, ropes soaked in gasoline and lit on fire to jump rope with, chains with lit torches to spin, giant signs written in fire. The crowd ranged from happy to obnoxious. On New Year's Eve, I walked around with a pair of light up Minnie Mouse ears and eventually took them off because guys kept grabbing them.
What I learned: In Thailand, you are responsible for your own safety.
JANUARY 5-28: CAMBODIA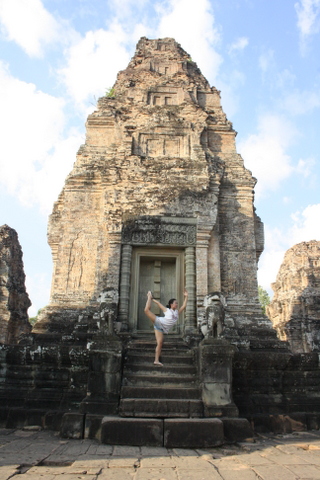 I was supposed to visit my friend Lena Chen in Singapore, but heavy rains flooded the Thailand/Malaysia border crossing. With no buses running through Haat Yai, I looked up flights – both expensive and sold out until the next week. That left so little time that I opted to nix the idea.
Jared was heading north to Cambodia, so I decided to tag along. We headed back to Bangkok, caught a scammy bus to the border, obtained our visas to the Kingdom of Cambodia, and found ourselves in Siem Reap.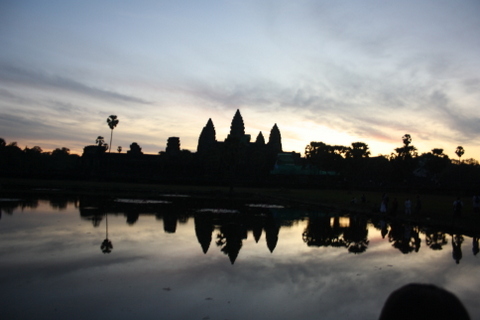 Angkor Wat was wild and beautiful. We went to Battambung and Sihanoukville after that, then Kampot, a sleepy countryside town. One of my favorite days of the trip was buying picnic ingredients, renting a motorbike, and eating overlooking the misty vista from Bokor Mountain. After Kampot, Jared was headed home, and I continued on alone.
My first night in Phnom Penh, Cambodia's capital, I met up with Couchsurfing folks and talked to a Chinese-Dutch expat who mentioned he was going to Burma next week.
"You can fly direct from Phnom Penh now," he said.
"Yeah, but I don't want to bother with going back to Bangkok and getting a visa."
"Actually, if you fly on the government airline from here, you can get visa on arrival!"
This little bureaucratic detail seized my imagination. I had already purchased a Vietnam visa while I was in Cambodia, anticipating heading east for my next big move. Right then, I decided to launch into a surreal 3 week solo adventure.
I spent the next few days squaring away travel plans: withdrawing money from the bank and exchanging it for perfect, crisp $100 USD bills (the only legal tender in Burma), buying plane tickets, and having my online assistant make reservations.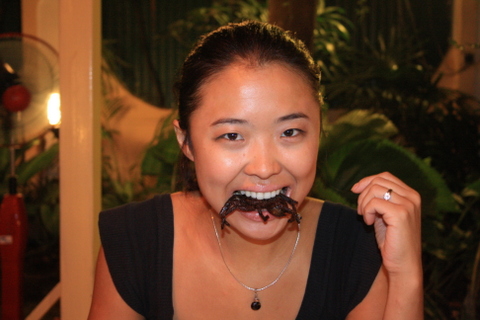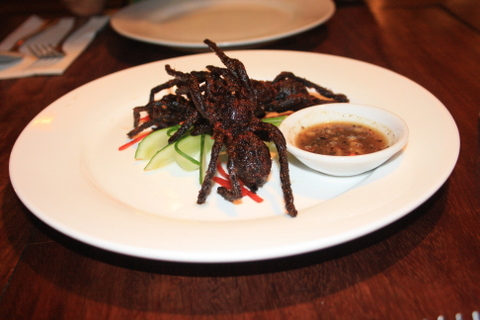 My last few days in Phnom Penh were made memorable by Simone, a gregarious Italian expat who showed me around and ate deep-fried tarantulas with me.
What I learned: Num Pang is Cambodia's version of Banh Mi, and it is delicious. Many Cambodians make as little as 30 dollars a month, which depressed me and made me more aware of the ridiculousness of my job.
JANUARY 28-FEBRUARY 21: BURMA
Burma was absolutely nuts. Looking through my photos, I'm filled with nostalgia and wanderlust.
My itinerary was Yangon, Mandalay, Hsipaw, Monywa, Kalaw, Bagan, Inle Lake, then Tuangoo. Since I spent the entire 3 weeks alone, I interacted with more locals (the perk of solo travel) and fell down more rabbit holes.
I'm not sure how to even recap that time. I guess there's always photos…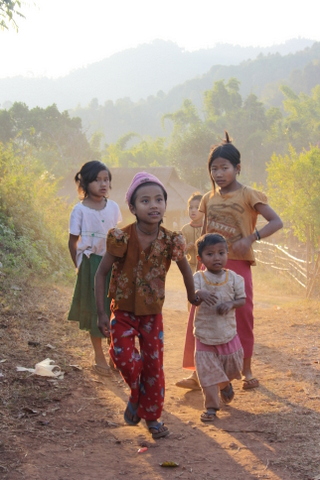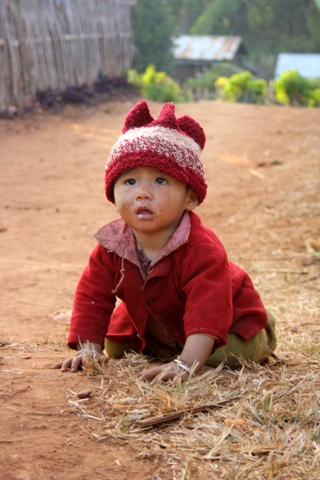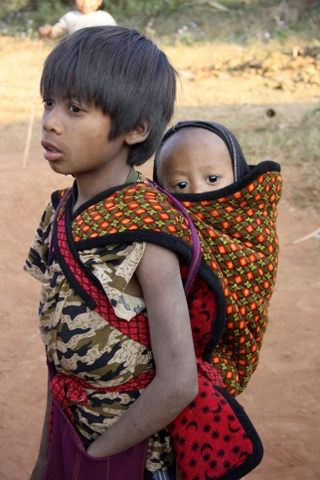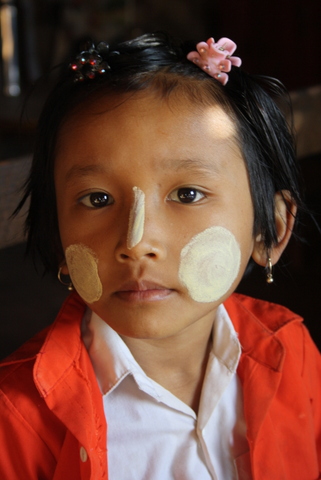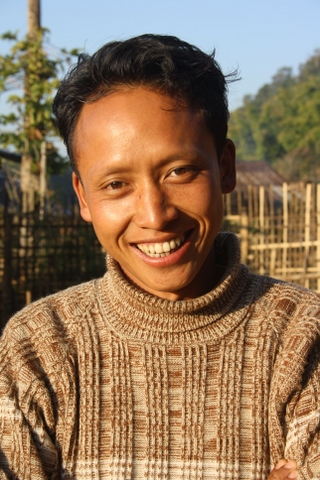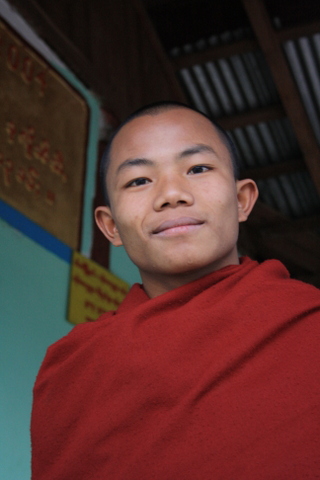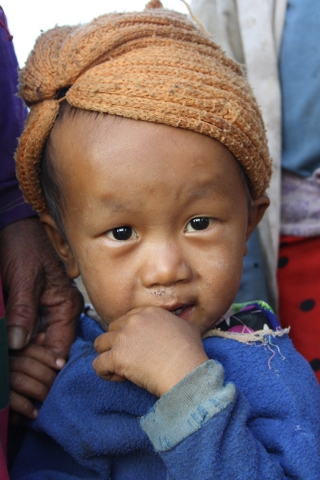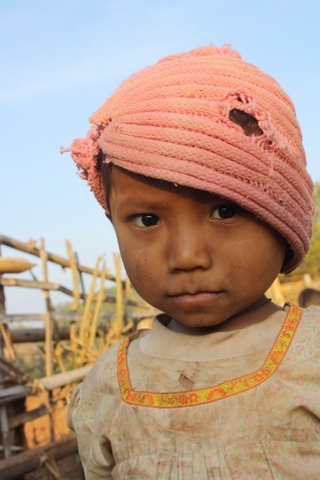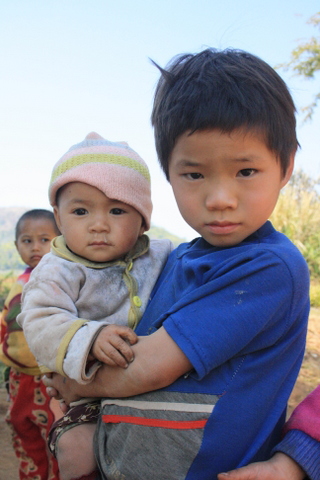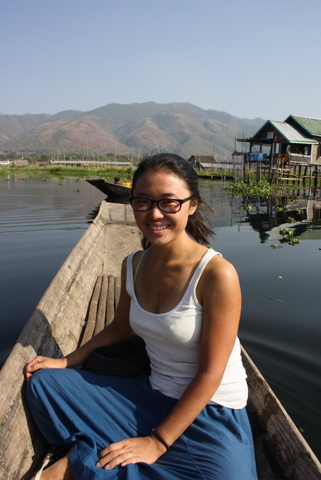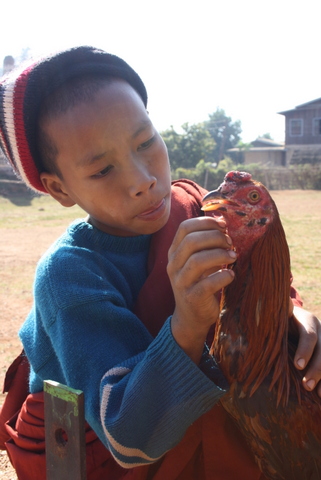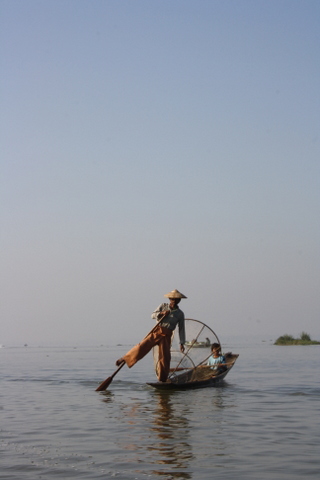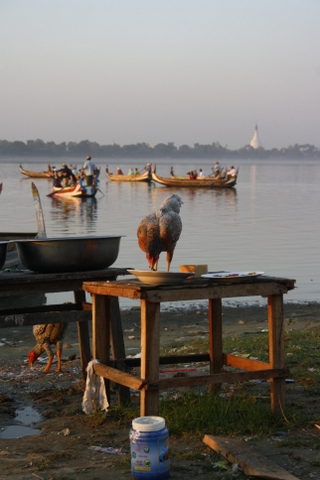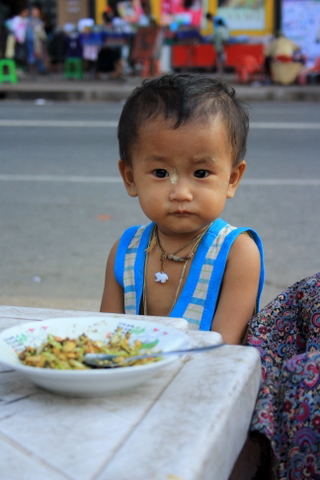 It was all capped off by meeting a local on a 10 hour bus ride back to Yangon. Turned out he spoke Mandarin Chinese, and we ended up trading stories about our respective home countries. He invited me to visit his chicken farm, so I rented a taxi for the day and met his family and chickens. I hope he's doing well.
MARCH: USA! USA!
I arrive back home! My skin is sun damaged and eczema-ravaged. I promptly get sick from eating yogurt in my parents' fridge that's been expired for year. And they say street food is dangerous.
I start working more. I visit my friend Nick in Buffalo, crash on Bostonians' couches, and eventually decide to get a sublet in Boston for the summer.
JUNE 19-JULY 3: ITALY
I spent 2 weeks in Italy, where I eat my weight in gelato and buffalo mozzarella. I buy my first designer handbag at the Prada outlet in Tuscany, meet up with a college friend in Lake Como (where I also hitchhike for the first time), and finish it off in Bologna. In Bologna, I serendipitously meet a friendly Canadian girl and I watch the Eurocup soccer match at her boyfriend's bar. More gelato.
My entire time in Italy, I keep thinking – what am I doing here? Sick of always moving around, I decide to rent an apartment in Boston.
JULY 6-8: PTOWN
A hundred person trip in Provincetown! I go for the second time with my good friend Evan, and cap it off with another amazing meal at the Beachcomber in Wellfeet.
MID JULY: BOSTON!
I sign the lease for a 400 square foot studio in Boston's Back Bay. I have ambitions of making a coffee table. (That never happened.)
AUGUST 28-SEPTEMBER 3: BURNING MAN
My second Burning Man! I attend a Reddit meet up, hand out chapsticks, wear many wigs, and get very, very lost in the dust.
One of my fondest memories from this year is talking about design, technology, and emotions with Evan on burn night. I realize that my empathic, emotional nature is what makes me a good friend and designer. I learn to appreciate my positive qualities and focus on cultivating those. (Versus trying to always fix what's "wrong".) I leave Burning Man with lots of fuzzy, warm feelings and more aware of the positive effect I can have on others.
SEPTEMBER 4: MOVE IN
I move into my very first solo apartment! I promptly spend 3 weeks and waste countless hours agonizing over furniture decisions.
SEPTEMBER 28-OCT 1: CHICAGO
Chicago trip! I visit my high school friend Rachel, currently a math PhD at UChicago, along with college friend Spencer. It's a restorative and really fun weekend.
NOVEMBER: THE BUSINESS
After an unbroken string of good months in my freelance business, realize that maybe I should focus on higher-level goals. A work project – designing an iPad app for Puma – gets installed in New York and Japan. So weird to see something I designed out in the wild!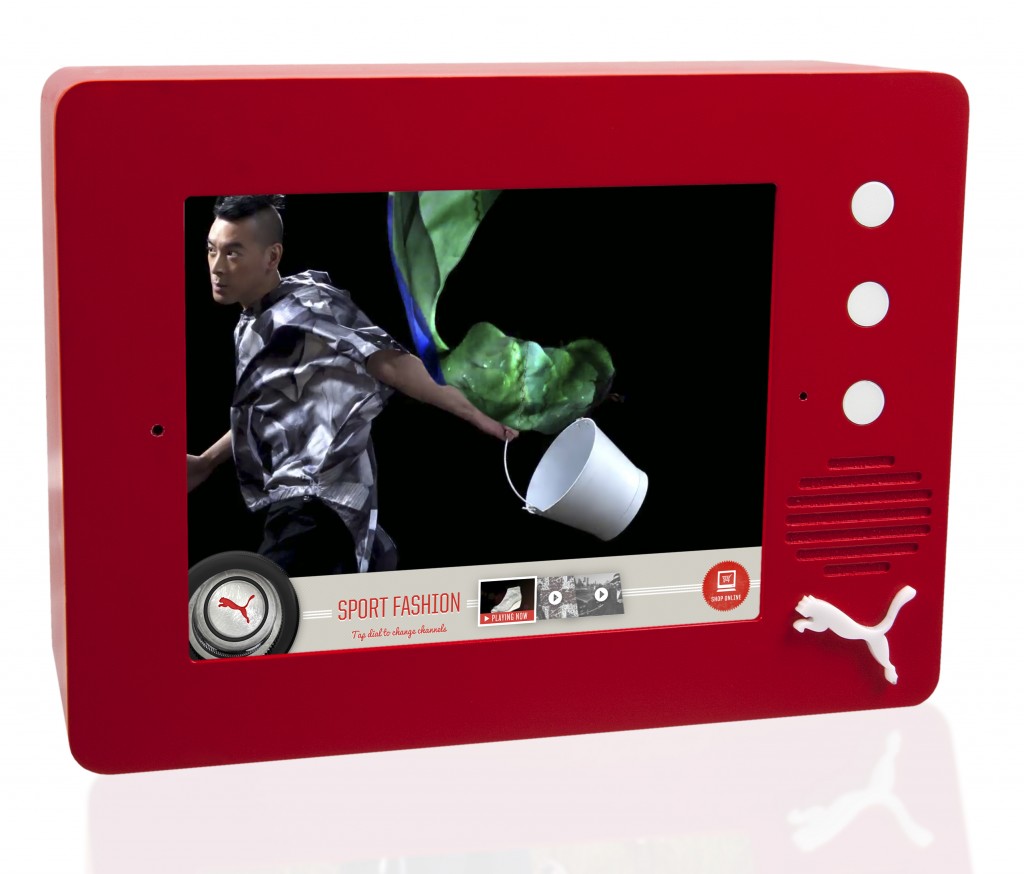 DECEMBER 15-24: PUERTO VALLARTA, MEXICO

Puerto Vallarta, Mexico with Rachel. My first vacation where I really let myself take a vacation. We sun ourselves, drink dirty monkeys (some magical blend of banana, Kahlua, and coconut), and take a taxi into town in the evenings. Things go so well that we decide to go on another trip together to Thailand in a few months.

NEW YEARS: NYC
My friend Mark hosts a lovely New Years party in his investor's apartment. I spend the preceding days with my foodie friend Sam, eating NYC classics like Russ and Daughters gravlax. I take the bus back to Boston New Year's Day, with promising developments for the new year.
Closing thoughts
Since I graduated from college, I've experienced a few things. ("Learn" is the wrong word – I already knew these before, I just didn't really believe them deep down.)
– Making more money doesn't make you more happy. It switches around your priorities (namely, time becomes more valuable) and makes some things easier, but introduces a different set of anxieties that are no less real. I also traveled more last year on a much, much smaller income.
– The only way to get have the job/life/love of your dreams is to 1) define what that is and 2) say no to everything that doesn't fit your criteria. You must believe that there will be another opportunity down the road that you can't see just yet – and there will be.
– Take lots of photos. Memories fade. Sometimes I feel dumb taking tons of photos in the moment (when I should be "experiencing" instead of recording), but I'm always glad I do. And when I don't, I'm much more likely to forget.